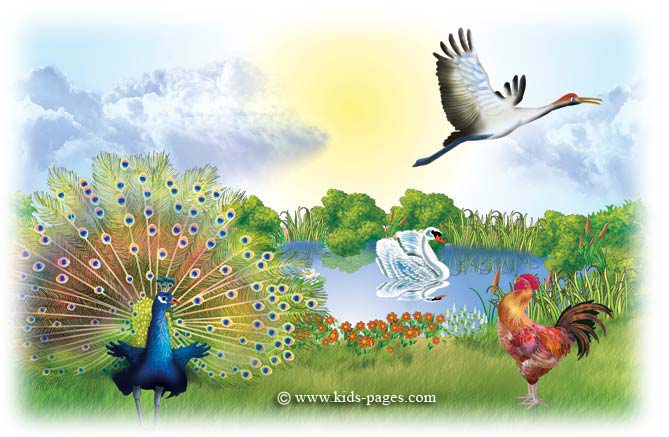 The Peacock and the Crane

There was once a very conceited Peacock who had a gorgeous tail like no other bird. So, when he met a Crane one day, the Peacock scoffed at the Crane's colorless and dull feathers, and immediately spread his own colorful tail for the Crane to see and admire.
"Look at my feathers," he boasted, how they shine in all the colors of the rainbow, while yours are so pale! I am dressed like a king!"
"That's true," the Crane answered, "but I can fly high above, among the clouds and the stars and I can see all the beauty of the earth in all its glory, while you live down here just like any other cock."

Fine feathers don't make fine birds.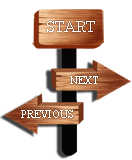 Page 1
Page 2
Page 3
Page 4
Page 5
Page 6
Page 7
Page 8
Page 9
Page 10
Page 11
Page 12
Page 13
Page 14